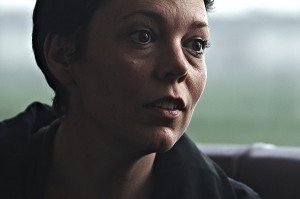 This powerful film from Paddy Considine, his debut as writer and director for which he won a BAFTA, tells the story of Joseph (Peter Mullan) – a man battling with his demons and loosing. His violent reactions are taking a huge toll on him and those who come into contact with him. Hiding from himself he storms into a charity shop like a tortured soul would a church. There he meets Hannah (Olivia Colman) who prays for him and becomes a source of calm for him. So begins a beautiful friendship set against the backdrop of their own horrific lives.
Be prepared for a gritty realistic film of the same ilk as This is England, though set in the present day. The cinematography is stunning and suitably bleak, the music includes poignant songs – the wake and ending noticably so. (That's not really a spoiler, don't worry). The direction and writing has been duly recognised by BAFTA but I will remain forever baffled as to why Mullan and Colman were overlooked by them. These are amazing performances. Alas, if I were to choose, Colman has the definate edge but it is by a whisker. Known principally for her comedy work here in the UK on hit shows such as Rev, Peep Show and Twenty Twelve, this film was a superb choice for a straight acting debut. Great support also from Ned Dennehy and Eddie Marsan.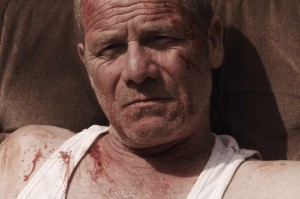 I often get anxious about watching "deep" films such as this and approached this one with some trepidation. It's a block that stems from my college years when people were queing up to tell me what a sheltered middle class upbringing I'd had and that there was no way I could understand the feelings and pain a film such as this evokes, as such feelings can only be truly understood from a life where you'd been there, done it, lived it, got scarred by it and ultimately bought and burnt the T-shirt several times. Twenty years on I still think they were talking wank. Feelings are feelings, fear is fear, love is love, violence is violence and it's something we all experience daily since our birth regardless of whether we're middle class, working class, refugee or royalty. It's only prejudice that disagrees. For this reason I guarantee that if you are equally anxious, as I was, about watching this film, you fears are unfounded. Just watch it!
[rating=5]