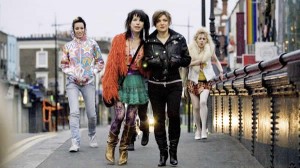 Poppy Cross (Sally Hawkins) is a primary school teacher. She loves her job, she loves her best friend (Alexis Zegerman), she loves her home, she loves one of her sisters (though later we find she's not so close to the other) and she loves life. She'll happily talk to strangers, rarely gets riled by misfortune (she moans when her bike is stolen that she didn't get to say goodbye to the bike) and she's the first to see the glass is half full in those she encounters. This is just as well as many of the people whom she does encounter seem tightly wound with the stresses of life, none more so than her driving instructor, Scott (Eddie Marsan).
I began Mike Leigh's film by being annoyed by the lead character. Her desire to help and cheer all whom she meets at first appears naive, whilst her dippy behaviour left me in no doubt that, like someone who had gotten raucously drunk at your office party, they would ultimately embarrass themselves and it would be their own fault. Little had I realised that this was almost a mirror glass technique to demonstrate how positive emotion can leave one exasperated. Maybe I was one of the stiffs of life whom she would target to cheer up? Evidently placed for contrasting effect, the various characters she encounters (including flamenco lessons with a feisty spaniard who instructs her class to feel the pain, a late night encounter with a mad tramp and the driving lessons from hell) display all the opposite emotions to her; knots of hate, anger, regret, bitterness and aggression. Her reaction to these people is to open up and help, which leaves her incredibly vulnerable. So much so, you're left waiting for the worst to happen. Before you know it, you feel protective of the character. Fie my fickle mood!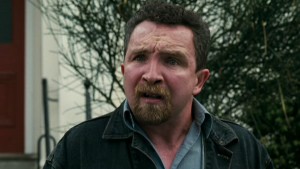 So all in all there is a gamut of emotions swirling about, not just for the characters but audience too. The film lacks an actual story which for someone like me leaves me floating aimlessly wondering what it's all for. It's much more of an episodic study of a character, rather than a significant emotional journey. There are some great performances, though at times I felt the dialogue quite stilted which surprised me for a Mike Leigh film. Great cinematography (especially the end shot) and a feel good factor reminiscent of Life is Beautiful.
[rating=4]
Buy "Happy-Go-Lucky" on DVD