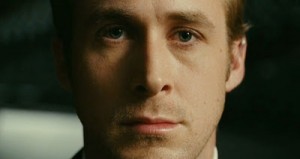 With another year-long presidential race taking up space in daily news reports, fascination about who will land "the worlds top job" remains disproportionally high especially amongst Americans. Increasingly, other countries media devote more and more time to the issue and foreigners, such as myself, get roped in to listening about various congressional caucuses, committees and sub-committees, campaigns and primary voting, whatever the hell any of that means!
Since The West Wing American political dramas have become very popular. The focus is not just on the principal candidates but the "other" politicians, their advisors, the teams of PR people and behind-the-sceners whom sway as much power in policy decision making as the politicians in the public spotlight. Often the policies are a result of compromise, political ambition, cover ups, blackmail, conspiracy and only very very occasionally, idealism. Of course, I'm joking about the last one! As a drama, it is often the back-stabbing and conspirocy that features heavily. This is presumably why they called this film The Ides of March – a reference to Shakespeares Julius Caesar whose close associates conspired to assinate him by literally stabbing him in the back.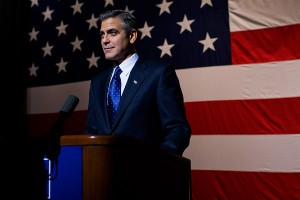 This adaptation of Beau Willimon's play Farragut North tells the story of young campaign officer, Stephen Meyers (Ryan Gosling) working for a Democratic Presidential candidate Governor Mike Morris (George Clooney) who naively falls victim to the dodgey side of politics, till he himself sells his soul to stay afloat. The movie includes splendid performances, including Philip Seymour Hoffman as campaign officer Paul Zara and Evan Rachel Wood as Molly Stearns. I was particularly impressed with some of the directorial decisions too including a brilliant moment when Zara enters Morris' car for a chat. That's all I'll say on that for risk of spoiling it.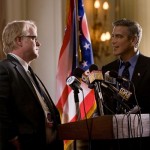 American television drama has reached such cinematic standards that when one watches a film such as this, one does wonder what is to be gained by putting it on the big screen first. Especially given that Clooney (who also co-produced and co-adapted the film) has experience in both mediums. Perhaps there was politics in his decision, who knows. And Seymour-Hoffman deservedly nominated for Best Supporting Actor at the BAFTA's – whilst I don't think he will win, I personally believe he should.
[rating=5]