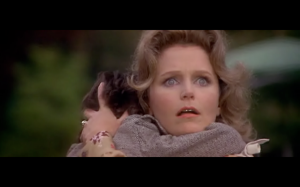 Having watched Mark Gatiss' brilliant "A History of Horror" on BBC4, I realised that I had quite a bit of catching up to do in the classic horror department. So tonight was the turn of the 1976 classic The Omen – a film that warned us to beware any Geminis born in 1971 (being a 1973 Gemini I'm safe) And I bet they were kicking themselves that they'd not come up with this idea 5 years earlier and used the year 1966!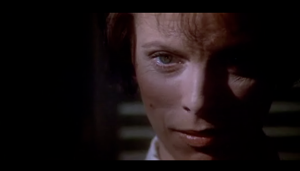 Still, the film hasn't suffered too badly over time. The director Richard Donner (who was to write and direct Superman the following year) paces the film splendidly. The cast, headed by Gregory Peck gives, what could otherwise have been a hammy scenario, weight and gravitas. Extra mention to Billie Whitelaw's sinister nanny, Mrs Baylock. Also David Warner who, like Peck, keeps his characters feet firmly on the ground; a splendid measure of realism that rightly wins our attention of their plight.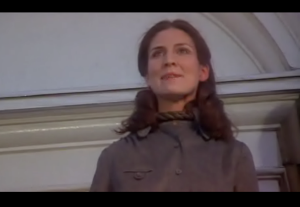 There are many images and moments from this film that I was aware of before even watching, such is the reputation that precedes it. I was quite surprised to find that the excerpt from "Carmina Burana" that I had expected didn't actually feature! (Jerry Goldsmith won an Oscar for his original soundtrack). The image that probably haunts me the most is the first death in the movie at the childs' birthday party. It demonstrated a psychological power which sadly lacked in development. It was after all responsible for the behaviour of Mrs Baylock whom one assumes was not always the way she was. That would have been a nice aspect to develop.
Still, seen it now and survived. Would recommend it. The Omen [DVD]
[rating=5]