Released in 1961 starring Deborah Kerr, Megs Jenkins and two utterly stunning performances from child actors Martin Stephens and Pamela Franklin – this is one of my favourite ever films!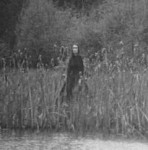 Based on Henry James' "Turn of the Screw", directed by Jack Clayton with screenplay adaptation by William Archibald and Truman Capote – it tells the story of a governess, hired to look after a pair of wealthy orphan children at a large country estate house called Bly. However, it soon becomes apparent that the children have "secrets" and after seeing several apparitions of "others" on the estate, the governess soon unearths the terrible history of what has happened there before.
The storyline is a common enough premise and can be found in many incarnations in "house with a history" horrors such as Amityville, Psycho and The Others, to name the obvious ones (the latter taking many parallels with this film). But, as with any suspense thriller, it's how it's executed (if you'll pardon the pun) that determines whether we buy into it or not. I am a big fan of the "less is more" approach. Add the old crackle on the soundtrack (more 1940′s than 60′s) and the dim, candle-lit shots of the dark quiet corridors of the old house and my imagination starts to work overtime, becoming my worst enemy in the whole experience. Ghostly apparitions are slow, menacing and wickedly understated – the distant appearance of the former dead governess staring back from across the lake at Bly will always be one of the most enduring cinematic images of my life.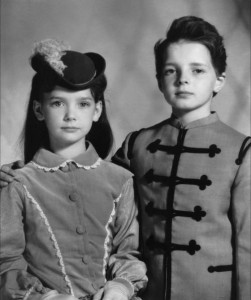 Special mention must go to the child actors, particularly Martin Stephens who plays Miles – a child possessed by the wild, angry yet promiscuous spirit of Peter Quint (played silently by Peter Wyngarde) Indeed the part requires the child to behave in a disturbingly adult manner including a kiss on the lips (the scene itself inspired the song "Infant Kiss" by Kate Bush) I wonder whether such a scene could ever be tackled today?
Are you still reading this? You should be buying this film now! Oh well, here's a link to help you
The Innocents [1961] [DVD]
[rating=6]