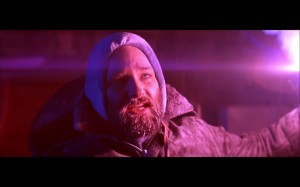 Kurt Russell stars in John Carpenters' remake of the 1951 classic, though it is actually more widely recognised as an alternative adaptation of JW Campbell Jnr's "
Who goes there?
". This version is set in US laboratory in the Antarctic (not the North Pole) and is home to a team of researchers who are victims of an alien predator who can hide inside them. One by one each member of the team is either picked off by the alien or by one of his paranoid colleagues. The result is pretty much carnage.
The make-up and special effects, though early 1980's, are still quite impressive. These creatures would have seemed quite ahead of their time and I imagine the whole film cleared the way for the Alien franchise. Even the location is similarly secluded and the fact that the thing has lain dormant for up to 100,000 years adds a great dimension which extended the threat beyond the icy tundra, as well as cleverly sowing the seeds for future sequels or development. However this has never happened.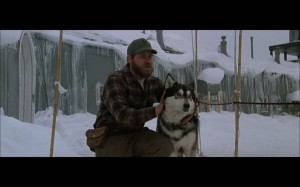 The mystery and suspense as the story unfolds is, as always, masterfully handled by Carpenter. Unlike his other films the music is not done by him but by Ennio Morricone. Can't say I remembered the music much, but is that a bad thing? I couldn't hum the tunes from The Shining either. And unlike another, more recent Carpenter film
Ghosts of Mars
which I had the misfortune to watch recently, all location shots are done in the genuine, conventional manner rather than using SFX or models which, as in the aforementioned film, can ruin it! Impressive cinematographie from Carpenter regular Dean Cudney(
Halloween
,
The Fog
,
Escape From New York
.)
All in all, this is a fun little horror/thriller which has survived the test of time probably because, like old Christmas decorations, it only gets dug out once in a while and doesn't pretend to be anything else than it is!
Buy "The Thing" [Blu-ray][Region Free]