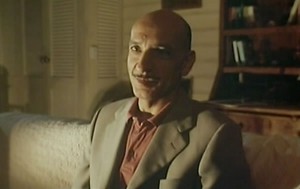 I have never seen the play and was keen to find out what all the fuss was about. Having watched a string of play adaptations to film of late I thought it would be the perfect excuse for me to review the film version directed by Roman Polanski. As I've mentioned in a previous review, I found Carnage, the film version of the Yasmina Reza play God of Carnage, to be a fail loosing much in transition to screen (having seen it on stage too) I have nothing to compare this adaptation to. Probably no bad thing given how captivating and dramatic it was from start to finish.
Though Chilean himself, author Ariel Dorfman sets the scene in somewhere like Chile, that has recently been liberated from brutal dictatorship. Paulina Escobar (Sigourney Weaver) a former political activist lives in a remote house on the coast with her husband Gerardo Escobar (Stuart Wilson), a lawyer, who's recently been assigned by the new president to head an investigation into torture and brutality of the former regime. When he gets a puncture on his way home, he's assisted by a stranger (Ben Kingsley). The stranger turns out to be someone Paulina recognises from her past. Oh… and there's a power cut and the phones are down. Brilliant!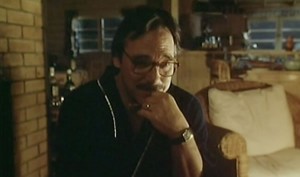 With a set up like that, you know you're in for a thrilling treat and that's precisely what you get. Great pace and a great script that takes you to the edge of madness without getting ridiculous. And Dorfman makes poignant political comment that leaves you buzzing with more questions than answers. It's about power and the need for empowerment, the quest for a recognition of truth and justice, and whether that quest is genuine, noble or even right – in a twisted sense, do the means justify the ends. In other words, despite the cause and revolution being so popular, is the result ever satisfactory?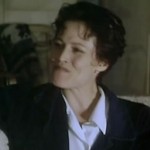 Alas there are not many actresses in Hollywood who get to do more than, say, four films as leading lady. There just aren't as many big roles for women as there are for men. That's what makes Sigourney Weaver's portfolio so impressive. And it is with a deliberate sense of irony that I vote her "Man of the Match" in this film. Stuart Wilson's not bad either whilst Sir Ben Kingsley is hard to read which is apt I guess for this role (I find this aloofness a lot with Ralph Fiennes' acting and it's not necessarily a great thing either) You will not be disappointed with this. I shall recommend it as a good alternative Halloween choice too purely for it's mad manic atmosphere!
Buy Death And The Maiden on DVD