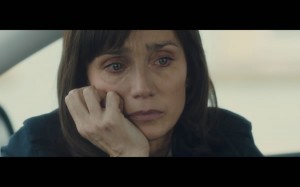 This film jumps between two periods of time. The first is Paris in 1942, principally what was known as the Vel' d'Hiv Roundup – which resulted in thousands of Parisian jews sent to Auschwitz for extermination. What made the event even more notorious is that the French Police were complicit in the roundup (something President Chirac publicly apologised for in 1995). Among the detainees are a small girl Sarah and her family. Meanwhile, in modern day Paris, an investigative journalist called Julia traces the history of an apartment left to her and her husband by her in-laws. Her connection to Sarah starts when she realises the apartment used to belong to this Jewish family. To give anymore away would be going into spoiler territory, so I won't.
It is hard to watch this film with the constant jumps in time and chronology and certainly for more than the first half I was convinced it should have been two films. Actually, by the end of the film I wasn't convinced that the modern day Julia's story should have existed at all and was only there purely to ease the narrative of the main story, that of Sarah, which could have been a film in its own right. I reckon it would have worked in the original book (which I've not read admittedly) but on film it felt slightly conflicting and schizophrenic.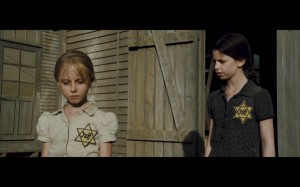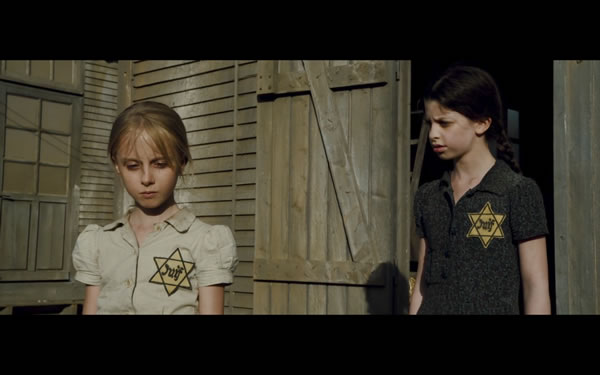 Whilst the Velodrome scene was impressive, the transfer camp scenes looked like they were 15-20 background artists shoved together in a scene from Extras. Then I had the voice of Ricky Gervais in my head, joking to Kate Winslet that she'd get an Oscar if she did a film about the Holocaust! Then that was it, it was in my head and I now felt conscious that the film was trying too hard to be up there with other gritty classics. I may even have stopped watching entirely were it not for the superb performance of Mélusine Mayance who plays the young Sarah and carries a vast weight of the film on her shoulders. Do they have an Oscar for child performers? No? Well then, dammit, she would still be game competition against the adults.
I was disappointed at the shallowness of Kristen Scott Thomas' character rather than of her performance in it, which was great. And you will be impressed by her fluent French – not bad for a Dorset girl. But the characters storyline seemed irrelevant and trivial pitched against that of Sarah's. The journey of Sarah's son William, played by Aidan Quinn, seemed a bit over-sentimental and wet too. Was this too late in the film to introduce such a main character? Actually I think Quinn's poor performance contributed to its awkward feeling of anti-climax at the end.
Buy Sarah's Key on DVD